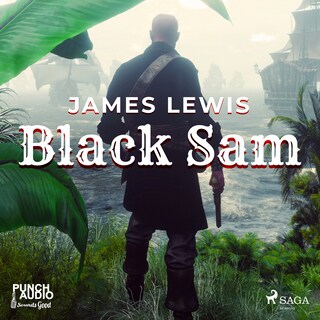 Summary
The War of Spanish Succession is over, many sailors are out of work, and the thriving American colonies are quickly becoming the place of opportunity. For Sam Bellamy it is the opportunity to become the captain of his own ship. When he falls in love with a rebellious New England debutante, he finds out very quickly that he needs more than a dream to win over her socialite parents. After a failed treasure salvaging expedition, Sam makes one last desperate attempt to change his economic standing and unwittingly becomes the captain of the pirate ship Mary Anne. As a self-proclaimed "Free Prince", Sam wages war on greedy merchantmen, slave traders, and Mother Nature in a bid not only for the love of his life but for life itself.

The full list of additional narrators includes: Susan Hanfield, Ian Hart, Dave Fennoy, George Del Hoyo, Chuma Gault, Mae Sally Rouge Pax, Douglas Urbansk, Cleandra Martin-Waldron, Freddy Douglas, Gerry O'Brian, Peter Woodward, Jim Meskimen, Tamra Meskimen, Taylor Meskimen, Zachary Webber, Suzanne Heathcote, JP Gaumont, John Ortiz, Jackson Hyde-White, Elizabeth Swain, John Taylor, Jackson Conor, Brian Monk, Nate Aldrich, Paul Barry, Kevin Haas, Mauro Ron Butler, Austin Ford, Marc Solomon, Nicole Faires, Shelly Bovert, Garrick William, James Wood, James Lewis, Kelly Huddleston, Whitney Webster, Raul Dourado, and Shelby Lewis.

James Lewis is an American writer who enjoys writing in different genres. He is the author of "Black Sam: Prince of the Pirates."
© Saga Egmont (Audiobook)