Big Book of Best Short Stories - Specials - Horror 3
- Bram Stoker, E. F. Benson, Amelia B. Edwards and more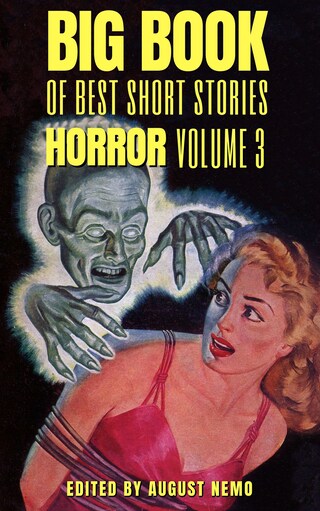 Summary
This book contains 25 short stories from 5 classic, prize-winning and noteworthy authors. The stories were carefully selected by the critic August Nemo, in a collection that will please the literature lovers.The theme of this edition is: Horror.
For more exciting titles, be sure to check out our 7 Best Short Stories and Essential Novelists collections.
This book contains:
Bram Stoker:

- The Castle of the King
- A Star Trap
- The Secret of the Growing Gold
- The Burial of the Rats
- Dracula's Guest
- The Squaw
- The Judge's HouseSheridan Le Fanu:

- Carmilla
- Green Tea
- Mr. Justice Harbottle
- The Familiar
- The Room in the Dragon Volant
- Jim Sulivan's Adventures in the Great Snow
- HauntedAmelia B. Edwards:

- An Engineer's Story
- A Night on the Borders of the Black Forest
- The Story of Salome
- In the Confessional
- Was it an illusion?
- How the Third Floor Knew the Potteries
- The Tragedy in the Palazzo BardelloE. F. Benson:

- The Room in the Tower
- Caterpillars
- Mrs. Amworth
- Mr. Tilly's Seance
- Negotium Perambulans
- How Fear Departed from the Long Gallery
- The Horror-HornHugh Walpole:

- The Whistle.
- The Silver Mask
- The Staircase.
- A carnation for an old man.
- Tarnhelm
- Mr. Oddy.
- Seashore Macabre.