Beyond Evil - Inside the Twisted Mind of Ian Huntley
- Nathan Yates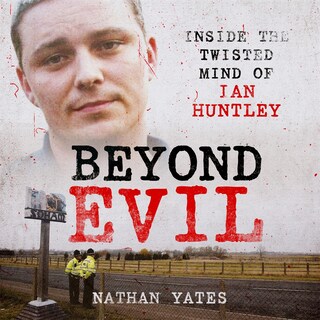 Summary
On a summer evening in 2002, ten-year-olds Holly Wells and Jessica Chapman took a break from playing video games and left the house to go to buy some sweets, but they never came home.

For weeks after they were declared missing, an image of these smiling young girls dressed in their matching Manchester United kit, taken just a couple of hours before they went missing, was plastered across the British press as a nationwide search began to take place. Hoards of volunteers stepped forward, the Cambridgeshire police began an exhaustive investigation and candlelight vigils were held as the local community and the rest of the country hoped for their safe return.

When the bodies were discovered in a ditch, the final ray of hope for their safe return was extinguished as it became clear that both girls had been murdered. The nation was shocked and sickened at the news and so began a national outpouring of grief for these two innocent girls who had tragically lost their lives in such a terrible way. And, in a terrible twist, Ian Huntley, a man who having given such vocal support for the search had become spokesperson for the community, was found guilty. Twenty years on, Huntley is still one of the most reviled men in the country.

Beyond Evil is an in-depth study of this shocking case as it unfolded, written by investigative journalist Nathan Yates, who witnessed the murder hunt first-hand and even interviewed Huntley and former girlfriend Maxine Carr in what is still remembered as one of the most terrible cases of abduction and murder.