Bases of Design
- Walter Crane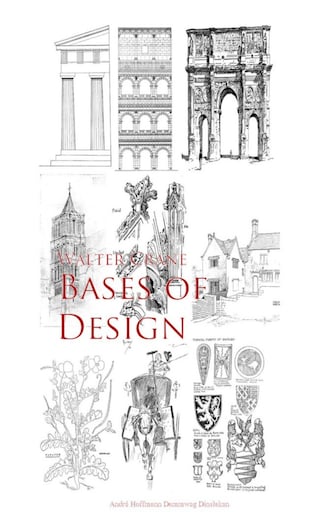 Summary
The substance of the following chapters originally formed a series of lectures addressed to the students of the Manchester Municipal School of Art during my tenure of the directorship of Design at that institution.

The field covered is an extensive one, and I am conscious that many branches of my subject are only touched, whilst others are treated in a very elementary manner. Every chapter, indeed, might be expanded into a volume, under such far-reaching headings, to give to each section anything like adequate treatment.

My main object, however, has been to trace the vital veins and nerves of relationship in the arts of design, which, like the sap from the central stem, springing from connected and collective roots, out of a common ground, sustain and unite in one organic whole the living tree.

In an age when, owing to the action of certain economic causes—the chiefest being commercial competition—the tendency is to specialize each branch of design, which thus becomes isolated from the rest, I feel it is most important to keep in mind the real fundamental connection and essential unity of art: and though we may, as students and artists, in practice be intent upon gathering the fruit from the particular branch we desire to make our own, we should never be insensible to its relation to other branches, its dependence upon the main stem and the source of its life at the root.