Bartleby, the Scrivener (Unabridged)
- Herman Melville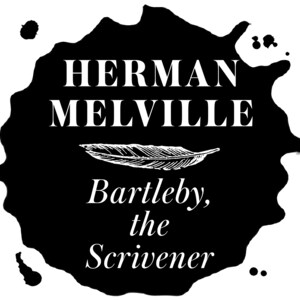 Summary
Bartleby, the Scrivener is widely considered one of the finest works of American literature, a lawyer hires the "incurably forlorn" Bartleby as a clerk in his small firm.

Silent and enigmatic, Bartleby performs well at first. One day, however, when requested by his employer to assist with some routine proofreading, he declines, using his famous phrase. Perplexed and oddly intrigued, the lawyer--who narrates the story--attempts to get to the bottom of Bartleby's refusals as the clerk more and more often states his preference "not to", ultimately doing little work and much staring out the window.

While the other clerks are contemptuous, the lawyer cannot bring himself to fire this strange, listless man, or to abandon his efforts to reason with him--even when he discovers that Bartleby has begun to live at the office ... In the 160 years or so since this story first appeared, attempts to decode its meanings have never ceased; Bartleby, and the events that follow from his blank descent into pure torpor, defy precise interpretation. Yet the experience of reading and rereading the tale is as unforgettable as the narrator's own impression of this quintessentially modern character.