B. J. Harrison Reads The Grove of Ashtaroth
- John Buchan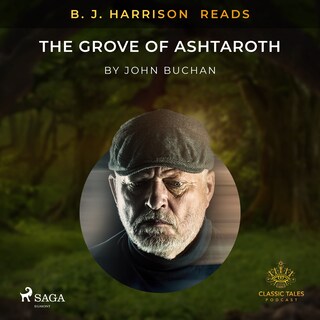 Summary
In this story, John Buchan explores Africa together with his friend Lawson. During their expedition, they find an astonishing place and they decide to settle there. But after a while John decides to leave Africa, while Lawson decides to stay. When Buchan returns, after some years, he finds Lawson in terrible condition and not willing to tell him why. However, Lawson's warden, Mr. Jobson, believes that the problem comes from the grove of trees in their property.

What is the reason for Lawson's poor condition? Will Buchan and Jobson find a way to cure their friend? Will they have to destroy the forest to release him from the spell he is under?

Find all the answers in John Buchan's mysterious novel "The Grove of Ashtaroth".

B. J. Harrison started his Classic Tales Podcast back in 2007, wanting to breathe new life into classic stories. He masterfully plays with a wide array of voices and accents and has since then produced over 500 audiobooks. Now in collaboration with SAGA Egmont, his engaging narration of these famous classics is available to readers everywhere.

John Buchan (1875 - 1940) was a Scottish writer, historian, lawyer and government administrator. At the age of seventeen he studied classics and mathematics at Glasgow University. With his second scholarship from Oxford Brasenose College, Buchan graduated with a Doctor of Laws degree. He admired Sir Walter Scott and was inspired by his works. John Buchan's most famous work is the spy thriller novel "The Thirty-Nine Steps", which was written during First World War.
© Saga Egmont (Audiobook)