Another Man's Wife and a Husband Under the Bed
- Fyodor Dostoevsky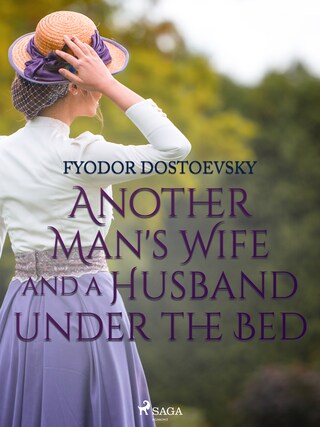 Summary
Add a few lovers, plenty of ridiculous adulterous husbands, a drop of misunderstanding and a little touch of jealousy and you have the makings of a hilarious comedy.

Outrageously funny, Fyodor Dostoevsky's story is an excursion into the mind of a man who suspects his wife of cheating, but is unable to face it. The naivety of the misfortunate husband's jealousy gets him into all sorts of crazy situations.

A recommended reading for comedy and theatre fans. Also for fans of Fyodor Dostoevsky who are interested in seeing another side to this great author.

Fyodor Dostoevsky (1821-1881) was a famous Russian writer of novels, short stories, and essays. A connoisseur of the troubled human psyche and the relationships between the individuals, Dostoevsky's oeuvre covers a large area of subjects: politics, religion, social issues, philosophy, and the uncharted realms of the psychological.

There have been at least 30 film and TV adaptations of Fyodor Dostoyevsky's 1866 novel "Crime and Punishment" with probably the most popular being the British BBC TV series starring John Simm as Raskolnikov and Ian McDiarmid as Porfiry Petrovich.
"The Idiot" has also been adapted for films and TV, as has "Demons" and "The Brothers Karamazov".