An Honest Thief
- Fyodor Dostoevsky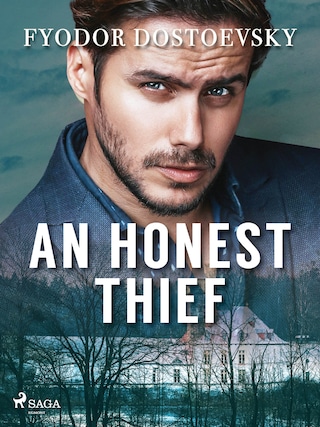 Summary
How can there be any such thing as "An Honest Thief"? I know Astafy has stolen my coat so why can't he just admit it?

'An Honest Thief' tells the story of Astafy Ivanovich, who takes up lodging in the narrator's house. When the narrator's coat is stolen, Astafy recalls the story of a thief he once gave shelter to, and a similar theft. With a careful depiction of the thief's psychological and drunken state, and the situations that he finds himself in, Dostoevsky paints a realistic picture of the human condition. His characters are always torn between what their head thinks is right and what the heart dictates. A tragic story about friendship, regret, and forgiveness.

Fyodor Dostoevsky (1821-1881) was a famous Russian writer of novels, short stories, and essays. A connoisseur of the troubled human psyche and the relationships between the individuals, Dostoevsky's oeuvre covers a large area of subjects: politics, religion, social issues, philosophy, and the uncharted realms of the psychological.

There have been at least 30 film and TV adaptations of Fyodor Dostoyevsky's 1866 novel 'Crime and Punishment' with probably the most popular being the British BBC TV series starring John Simm as Raskolnikov and Ian McDiarmid as Porfiry Petrovich.
'The Idiot' has also been adapted for films and TV, as has 'Demons' and 'The Brothers Karamazov'.