Adidas Versus Puma: Two Brothers. Two Companies.
- Philip Barlow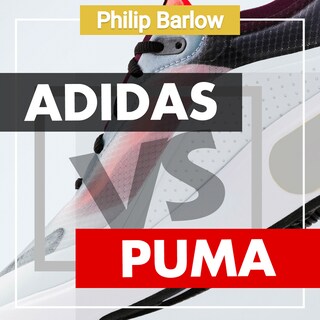 Summary
Former employees of Adidas and Puma will remember for a long time what the first dozen years of fierce competition between the two brothers looked like. A rivalry that left its mark on the life of the entire Herzogenaurach, where they came from and where they founded the company Adolf and Rudolf Dassler.

How did this emotional conflict arise? Who are the founders of companies that currently employ nearly 70,000 people worldwide and generate sales of tens of billions of euros? What actions were the feuding siblings willing to take in order to be in the first place in the race for success?

The history of the Adidas and Puma brands is an extraordinary story about passion opposed to the will to profit. About dreams that were undermined by Hitler's rise to power. It is also a chronicle of the history of world sport from the interwar period to the present day, and at the same time a fascinating record of how professional sport was formed.

Portraits of Adolf and Rudolf will emerge from the saga of the Dassler family - two different personalities, and their duel will turn out to be a clash between an enthusiast of creating shoes in which innovative solutions are used, with a man with the mentality of a businessman and a sales representative. Who and how came out victorious in this fraternal game? The answer to this question will not be simple and obvious ...
© Goodwell & Brooke (Audiobook)