A Gentle Creature
- Fyodor Dostoevsky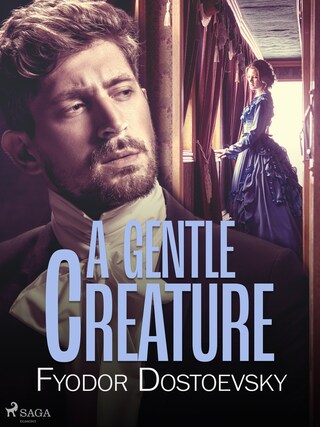 Summary
"She should have appreciated my deed"!
Control and narcissism, greed and jealousy. The evil of a man driving his young wife to suicide and yet, he still believes he has done no wrong.

'A Gentle Creature' is a short story about a heartbroken pawnbroker, who takes an interest in a young girl that frequents his shop. Dostoevsky's attempt here is to portray the evil, prideful, cowardly man who wants above everything else to possess, control, and ultimately destroy everything that he touches.

Based loosely on an event that the author read about in a newspaper, the story criticizes the destructive impulses and greed for domination over that kind of life these spiteful men can never have. A gentle, yet emotionally cruel tale of wickedness, abuse and tragedy that is tinged by Dostoevsky's most somber tones.

'A Gentle Creature' was made into a film adaptation in 2017 and this was in the main competition section at the 2017 Cannes Film Festival.

Fyodor Dostoevsky (1821-1881) was a famous Russian writer of novels, short stories, and essays. A connoisseur of the troubled human psyche and the relationships between the individuals, Dostoevsky's oeuvre covers a large area of subjects: politics, religion, social issues, philosophy, and the uncharted realms of the psychological.

There have been at least 30 film and TV adaptations of Fyodor Dostoyevsky's 1866 novel 'Crime and Punishment' with probably the most popular being the British BBC TV series starring John Simm as Raskolnikov and Ian McDiarmid as Porfiry Petrovich.
'The Idiot' has also been adapted for films and TV, as has 'Demons' and 'The Brothers Karamazov'.