A Deep and Dark December: A Paranormal Suspense Novel
- Beth Yarnall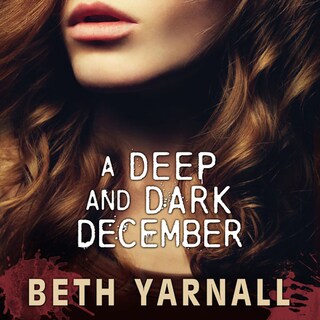 Summary
Someone is killing the residents of San Rey.
Graham is the sixth generation Doran to become sheriff of the sleepy central California coastal town. As long as a Doran has been sheriff there's been no crime in San Rey, and Graham is counting on that peace and quiet when he returns home after years as an LAPD detective. But when he's called to the scene of the murder/suicide of an old friend, he sets into motion a series of events that rocks the tiny town, and the only way to catch a killer will be to face his own dark past.
Buried secrets must be told.
Erin December has always felt like an outsider in close-knit San Rey. She comes from a family with unusual psychic abilities, which makes her an outcast in the small town. She's spent her entire life keeping her own ability a secret—until the day she loses control of the visions, and is forced to watch a brutal murder through the killer's eyes. Erin becomes the key witness to the first murder the town has seen in sixty years. But to help find the killer, she's forced to reveal her biggest secret to the last person she thought she could trust—Graham.
To stop a murderer with secrets he's killing to protect.
The December's aren't the only ones in San Rey with psychic abilities. As Graham and Erin's attraction grows so does the killer's need to protect his own secrets, turning his power on Erin and her family. Graham will do anything to protect Erin. But how do you catch a murderer who has the power to kill with his mind?
© Author's Republic (Audiobook)