7 short stories that ESFP will love
- Guy de Maupassant, Oscar Wilde, Edgar Allan Poe and more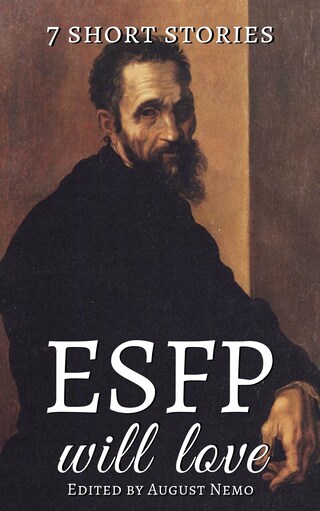 Summary
ESFP are fun and like to be the center of attention; they are explorers and love to learn and share their learning with others. In this book you will find seven short stories specially selected to please the tastes of the ESFP. These are stories by renowned authors that will surely bring reflections, insights and fun to people with this kind of personality.
This book contains:

- The Open Boat by Stephen Crane.
- The Great Good Place by Henry James.
- A Sale by Guy de Maupassant.
- The Tell-Tale Heart by Edgar Allan Poe.
- The Sphinx Without a Secret by Oscar Wilde.
- Three Questions by Leo Tolstoy.
- The Diamond as Big as the Ritz by F. Scott Fitzgerald.For more books that will suit you, be sure to check out our Two Classic Novels your Myers-Briggs Type Will Love collection!
***
Cover image: Michelangelo (1475-1564), artist who exerted an unparalleled influence on the development of Western art and ESFP.