7 short stories that Aquarius will love
- Guy de Maupassant, Oscar Wilde, Edgar Allan Poe and more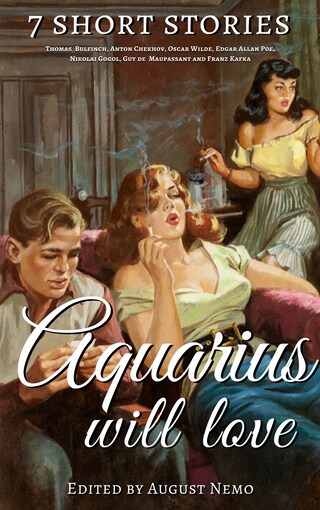 Summary
Aquarius-born are deep thinkers and highly intellectual people who love helping others. Their soul is artistic and they can become quite eccentric. On the negative side Aquarius is temperamental and cold.
In this book you will find seven short stories specially selected to illustrate the different aspects of the Aquarius personality. For a more complete experience, be sure to also read the anthologies of your rising sign and moon!
This book contains:

- Hebe and Ganymede.
- A Report to an Academy by Franz Kafka.
- The Diary of a Madman by Guy de Maupassant.
- The Nose by Nikolai Vasilievich Gogol.
- Never Bet the Devil Your Head by Edgar Allan Poe.
- The Happy Prince by Oscar Wilde.
- A Story Without A Title by Anton Chekhov.