7 best short stories - New York
- Edith Wharton, O. Henry, Algernon Blackwood and more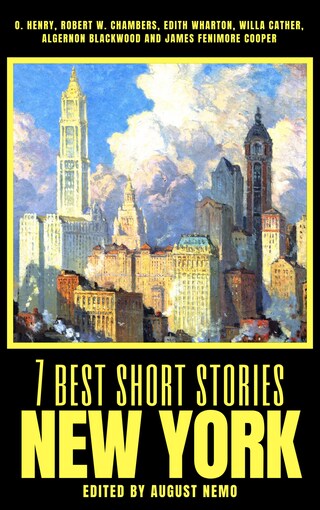 Summary
One of the most important and famous cities in the world, New York has been the subject of art for a long time. In this book you will find seven classic short stories selected by the critic August Nemo, these short stories have New York as scenery, character or subject.
This book contains:

- The Cop and the Anthem by O. Henry.
- The Repairer Of Reputations by Robert W. Chambers.
- A Cup of Water by Edith Wharton.
- The Making of a New Yorker by O. Henry.
- Paul's Case by Willa Cather.
- The Strange Adventures of a Private Secretary in New York by Algernon Blackwood.
- New York by James Fenimore Cooper.