3 books to know Vampires
- Bram Stoker, John William Polidori, August Nemo and more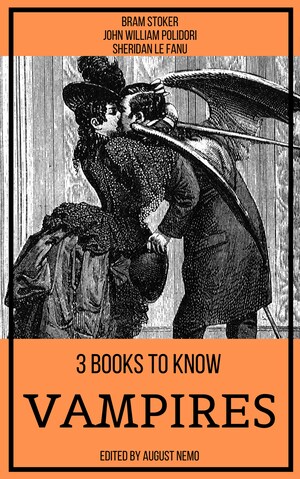 Summary
Welcome to the3 Books To Knowseries, our idea is to help readers learn about fascinating topics through three essential and relevant books.
These carefully selected works can be fiction, non-fiction, historical documents or even biographies.
We will always select for you three great works to instigate your mind, this time the topic is:Vampires.
When you think of vampires, you think of Dracula. Bram Stoker's work defined the rules of the genre and influenced everyone who came after him. If Stoker's creature influenced generations, it was also influenced by earlier works.
In Carmilla, Sheridan Le Fanu introduces a "lesbian chic" vampire: an aristocrat with a predilection for female victims. The vampire's idea as a not only grim but sensual creature begins with Carmilla.
The oldest book in our collection is The Vampyre, considered the first modern vampire narrative. The author is John Polidori, doctor, and friend of Lord Byron. A curious fact: Polidori wrote this book in response to a bet on a party at the house of the poet Shelley. Of this same bet would also appear Frankenstein, of Mary Shelley. Literature would not be the same without this bet!
This is one of many books in the series 3 Books To Know. If you liked this book, look for the other titles in the series, we are sure you will like some of the topics.